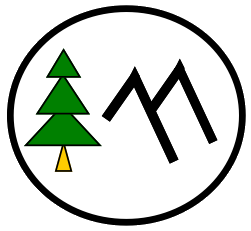 High Valley Community & Saddle Club is nestled in the forests on the south flank of Squak Mountain overlooking May Valley and with picturesque views of Mt. Rainier. High Valley is adjacent to Squak Mountain State Park and our 4 miles of community bridle and hiking trails link to the state park trail system. We have easy access to the Mountains to Sound Greenway system and are mere minutes from Tiger Mountain and Cougar Mountain hiking trails, and just a half hour drive to the ski slopes at Snoqualmie Pass.
Our equestrian-oriented community offers a semi-rural setting, yet is just 7 miles from the city of Issaquah, a vibrant and bustling small community rich with restaurants, shopping, community theater, and more. High Valley is 20 miles from downtown Seattle and 17 miles from SeaTac Airport. High Valley offers secluded country living while being just minutes from the benefits of an urban city scene. We share our community with a variety of wildlife including deer, bears, bobcats, fox, coyotes and an occasional cougar, in addition to smaller critters like Northwest native Douglas Squirrels, Townsend's Chipmunks, cottontail rabbits, and birds ranging in size from hummingbirds to owls, pileated woodpeckers and bald eagles.
High Valley began with the platting of Hi-Valley Ranchettes in 1961, followed by an expansion called High Valley. The developers' original idea was to have a small community with easement bridle trails throughout where children and adults could ride their horses and ponies through the wooded areas around their own homes. That idea continues to this very day, with about 185 homes most of which are on horse acre lots and larger.
Besides our miles of trails, High Valley's community amenities include self-care stables, a riding arena, a club house, and a park with a picnic area, play field, baseball diamond and tennis/basketball/sport court.
The High Valley Community and Saddle Club HOA is incorporated in the State of Washington as a nonprofit corporation. High Valley has an active Social Committee that organizes events such as an annual Easter Egg Hunt, summer picnic, Trunk-o-Ween for Halloween, and holiday party. Community members have organized other groups such as the horsemen's group, a walking group, a quilting group, a book club and more.