Trunk-o-ween is back for 2021!
Please join your neighbors for some trick-or-treating fun at the High Valley Park on Sunday, October 31st at 4:30-5:30. Neighbors are invited to pass out candy from their cars and/or lawn chairs along the road by the park. Feel free to decorate your car, play spooky music, and be creative.
Candy givers, please park alongside the road next to the park in one direction-there will be a lead vehicle already parked, just park behind. A line will start forming-just pull up in line behind each other.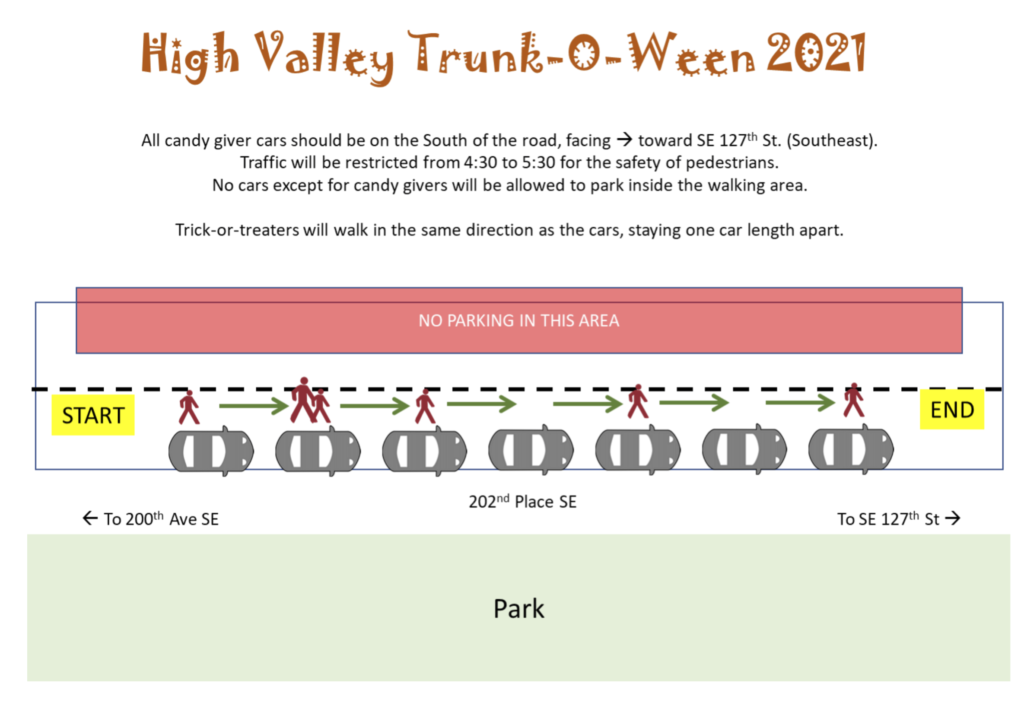 Families arriving with trick-or-treaters, please park closer to the intersection of 202nd Pl/SE 200th Ave or 202nd Pl and SE 127th St.
Trick-or-treaters are asked to only visit cars one time each to allow for enough candy for all of the kids. After 5:15 trick-or-treaters may take a second trip around if there is still candy available.
This year there will be a photo booth again for everyone to get their pictures taken. Thank you to Rick Edelman for providing this to the neighborhood.
Masks are recommended for all participants.
We are excited to see everyone for this fun neighborhood event. We know it will be spooktacular!
High Valley Social Committee